N441M page
In December, 2001 we purchased N441M. The aircraft is a Cessna Conquest II twin turboprop. Its Garrett TPE-331-10 engines provide power to operate at 28,000 feet at around 310 knots (355 mph). It has the latest avionics including satellite navigation, onboard color weather radar, ground-based radar and weather, active traffic avoidance, terrain avoidance, and lightning detection. In April 2003 we replaced all of the conventional analog instruments and autopilot with a fully-digital setup employing a total of 9 LCD displays.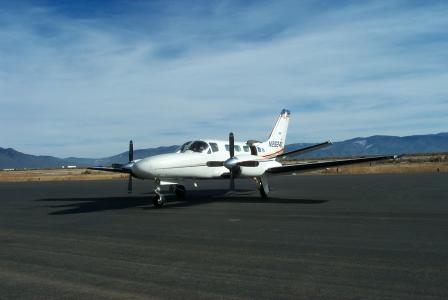 N441M (formerly N2624D) on the ramp at Taos, New Mexico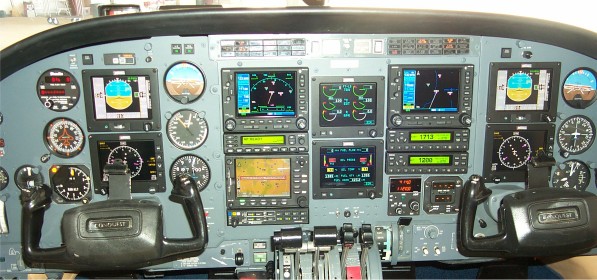 State-of-the-art panel
This page has been viewed
times.